Looking for romantic places in Delhi? Well, you are so lucky! you are prosperous bloke if you live in Delhi. Delhi is the only city which is like heaven for couples. Always couple have to think to spend time but no idea where to go? So there are many romantic places in Delhi for every couple where they can spend time. As there are cafes, monuments, Parks and markets. Most of the couples seen in these places, especially in winters.
Best Romantic Places In Delhi 2019
Places are going to be an amazing So, Why not explore these places with your partner in the capital city and make a strong bond with your loved ones to do some fun or special activities.
1. Lodhi Garden, Khan Market
An Ancient Ruins of Lodhi garden is a peace-loving place which is perfect for a picnic in Delhi for love birds. Lodhi garden is located in Khan market, south Delhi which is the marvellous
romantic place in Delhi.
Everything will look beautiful when you are around nature like Bird's voice, Flowers and the fragrance.
Location:
Lodhi Estate, New Delhi
110003
How to Reach Lodhi Garden by Metro
Get off at Jor Bagh Metro Station
Exit From Gate No. 1 or Gate No. 2.
Well, Garden is not far from the station as its just 1km.
You can take Auto or go by walk as it will take only 5-10 Minutes by walking.
2. Deer Park, Famous Hauz Khas Village
The legendary place in Delhi and the most special place in Delhi is deer park and the place is also famous in Delhi for couples as there are lots of bars, restaurants, market and malls means a fully fun and comfy place for couples. Most couples prefer deer park to enjoy and to be relaxation. Even you guys can go with friends in a group it's not just for couples. Park has an entrancing lake along with you will spot the animals like Rabbits, peacocks, guinea pigs which you extremely like.
Location:
Deer Park, Hauz Khas Village, New Delhi
How to Reach Hauz Khas By Metro
Deer Park nearest metro is Hauz Khas and the park away from the metro is 3Km which is around 1.9 Miles.
Get off at Hauz Khas
Exit From the Gate No 1.
Take Private Auto (Recommended)
Travel Time will be around 3 Minutes only.
3. Qutub Minar, Mehrauli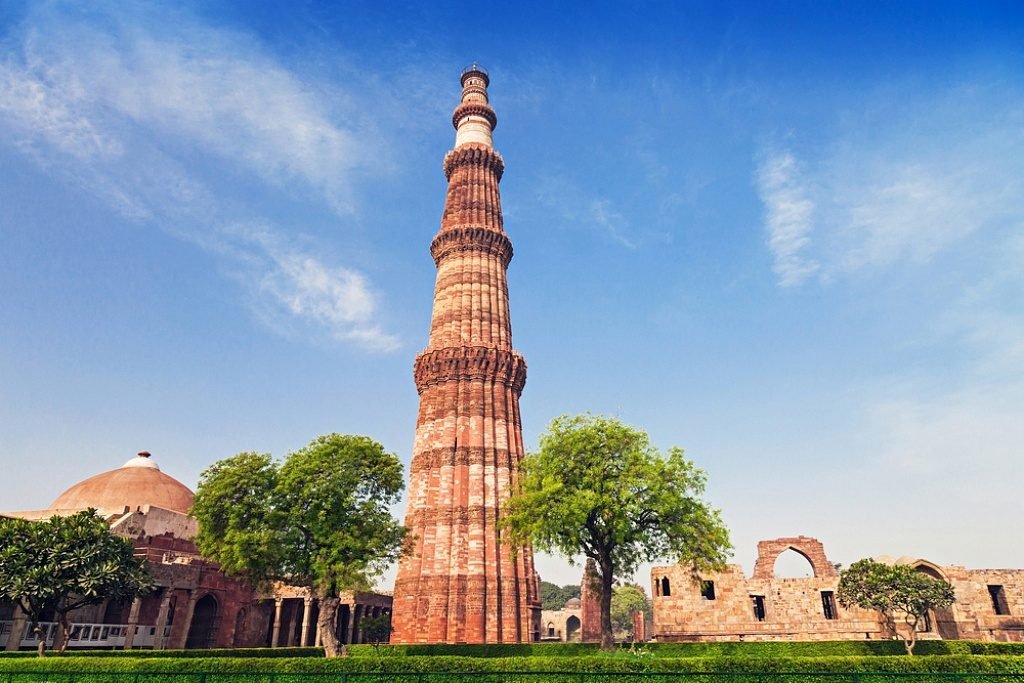 Qutab is also spelt as Qutb Minar. Qutab Complex is the perfect and the coolest place in Delhi. It's not just for couples only even your friends can go and have fun. Qutab Minar is located in Mehrauli, south Delhi. Spend time with your loved ones and feel how pretty is Qutab area. Qutab Minar is a 239.5 Feet and it's a 5 Storeys tall tapering tower. It is classified
UNESCO World Heritage Site
in the Mehrauli area of Delhi.
How to Reach Qutab Minar, Mehrauli
There is a Qutab Minar metro station and the monument is away from the metro approximately 1.5 Km
Get Off from Qutab Minar
Take a sharing auto or bus as well (Fare around Rs10)
Travel Time will be around 5-7 Minutes.
4. Connaught Place (CP)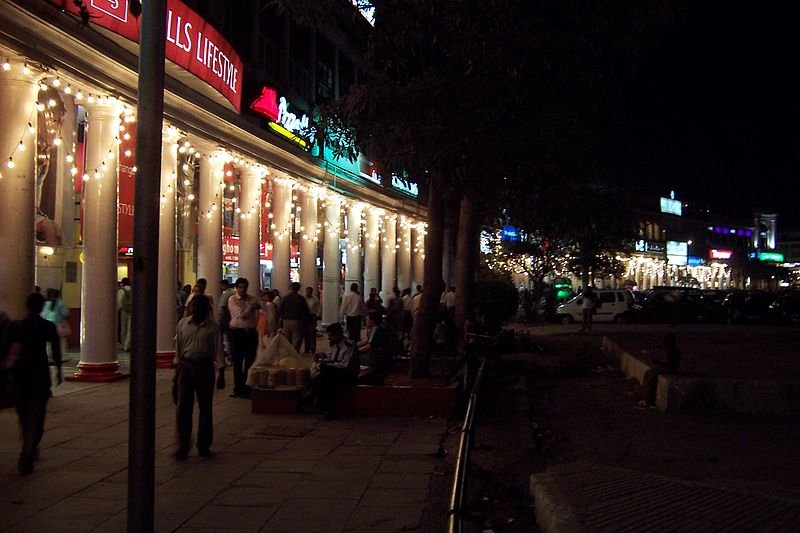 Connaught Place is one of the most legendary and commercial centres. CP is a famous place in Delhi as there are some famous bars, restaurant, malls etc which you can explore with your loved ones. Connaught place is most expensive place as well if you are thinking to get some offices over there as cp was the 9
th
most costly/expensive location in the world so you have an idea now how is the place? So if you want to make your loved ones feel luxury so CP is the perfect place. Loved birds are seen in
CP Market.
How to Reach Cannaught Place (CP) Market By Metro
Metro station is a more easiest and compatible way to reach Cannaught Place. People confuse with the name of metro station which is rajiv chowk, Yes Metro is built under the named rajive chowk of Cannaught Place.
Step By Step Procedure
You just need to get off from the metro
And Exit Gate No 6 for Palika and ,
You can easily walk as per market location or park as well.
5. Parthasarathy Rocks, JNU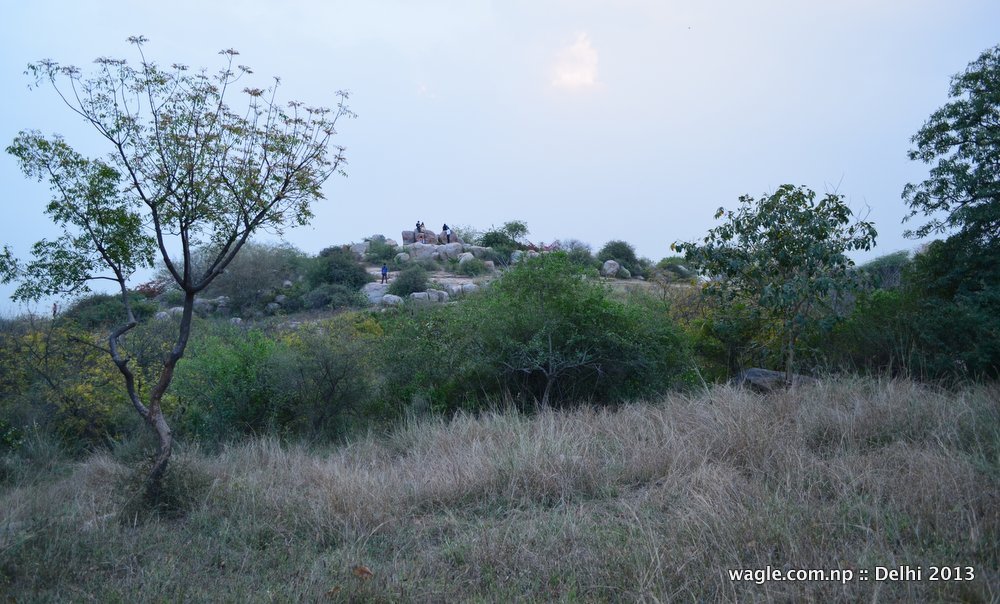 If you want some silence and wanna be an open air so parthasarathy rocks in JNU is the perfect and silence place where you can easily talk with you loved ones in silence. The place is surrounded by a number of rocks it's an auditorium in JNU Campus. I think if you have a new relationship then this is the best place for your loved ones that you both can open in a silence place and can be open as well as know about each other more.
How to reach Parthasarathy Rocks, JNU By Metro
Note: Well, Parthasarathy rock is for JNU (Jawaharlal Nehru University) Students so may be you will need a help of the student of JNU so that they can help you to enter into the Prathasarathy Rocks, JNU.
Get off from Hauz Khas metro station.
Parthasarathy rock is far 6 km or 3.7 miles from the hauz khas metro station.
You can take an auto or bus from there which will be convenient for you as well as you can book a cab.
6. India Gate, Delhi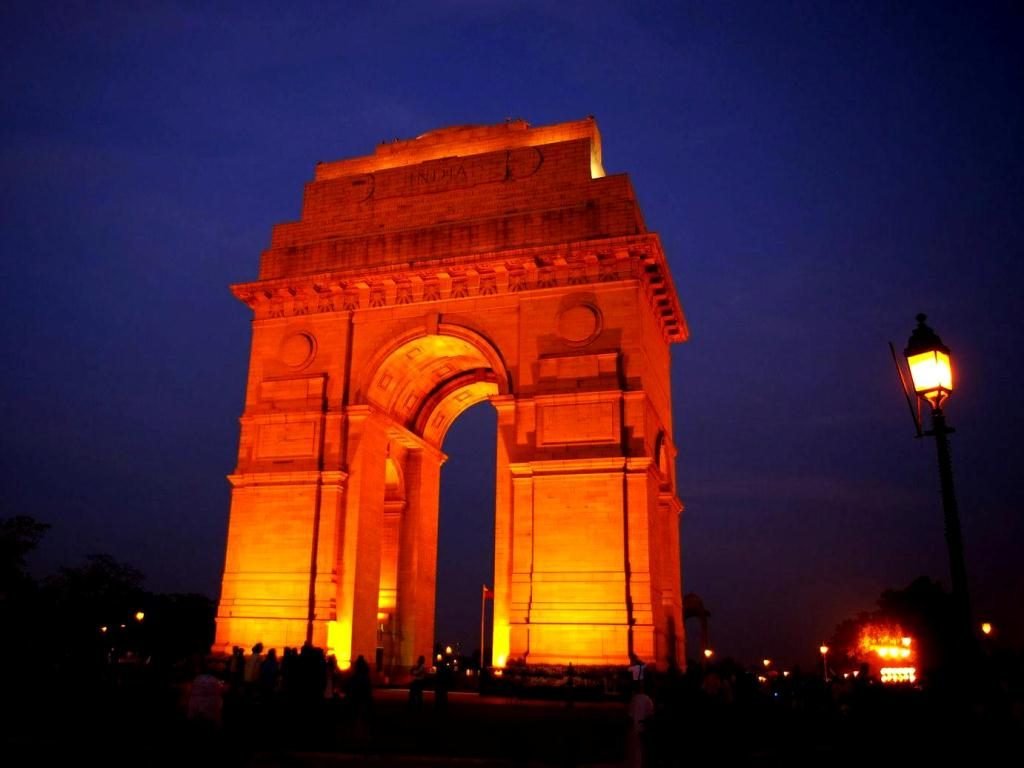 As you know that India Gate is a perfect place and the special place even tourists come at this place as they like the place most. Even india gate is the safest place with high security of police in the country not only Delhi. We will suggest you to go india gate at night as india gate looks pretty and if you are with you lover so you will feel something different along with ice cream at the same moment and walk. Enjoy the special and unforgettable moment.
How to reach India Gate by Metro
Take Off from Central Secretariat
Then take an auto rickshaw as the distance is just 10-12 Minutes from the metro station.
We hope that you will like the article as we have mentioned the location step by step that you don't get trouble when you think about to reach that location. So, Let's reach and enjoy with your partner a special moment's and don't fail to remember to get a
Chocolates
and
Flowers bouquet
for you love to make her/him special.