Thank you very much, Flowerportal team, for this amazing bouquet you have sent to my love behalf of me. I girlfriend is very happy after seeing these flowers.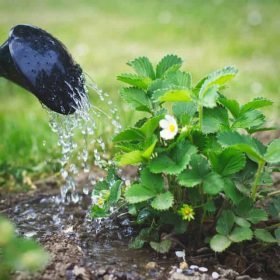 We have ordered a cake for midnight delivery in Delhi, and you guy did fantastic job. We wanted to surprise our parents on their 25th Anniversary with the beautiful Choco Butterscotch Cake. And you have delivered it very carefully and deliciously. From now I will suggest your website to everyone.
I must say you have to buy from Flowerportal.in once you try the new website. I have ordered a flower bouquet for my Teacher on her 50th Birthday. She got surprised in the morning when she saw a flower bouquet of her doorstep. This moment is very memorable. Thank you Flowerportal.in
I have ordered a Gold Rose from Flowerportal.in and got the same gift presented on images on this website. This is the most trustable website I have ever seen. Thank you very much team.
I have sent a Roses bouquet for my boyfriend on his Birthday in the midnight and the "Roses was very fresh and fragrance was too good" said by my boyfriend. Thanks team
My father sent a Delicious Cake and Flower bouquet from this website and both the items was perfect and fresh. You guys always give the best service to your customer.