SPECIAL GIFTS FOR YOU -by category
VIEW ALL
cakes by category - Fresh & tasty
VIEW ALL
Trending gifts - cakes & flowers
VIEW ALL

I ordered pink roses and cake combo and it was delivered perfectly, amazing service
Thank you Flowerportal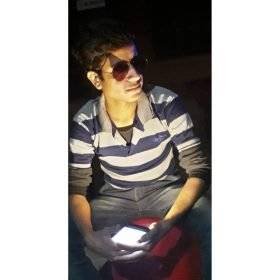 Ordered Roses for my love and Delivery and presentation everything was good.
Thanks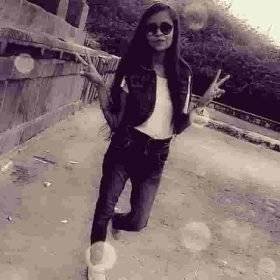 I would like to say thanks to The Team Flowerportal who helped me to select a gift as i was so confused and delivered was perfect.
Thanks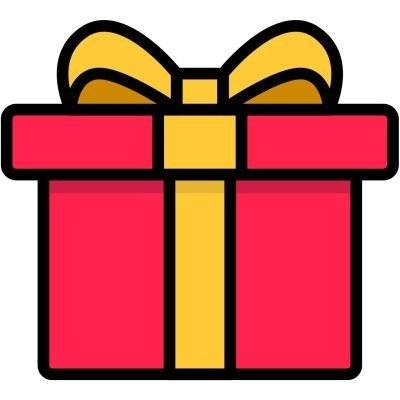 A Gift is Sold Every 40 Seconds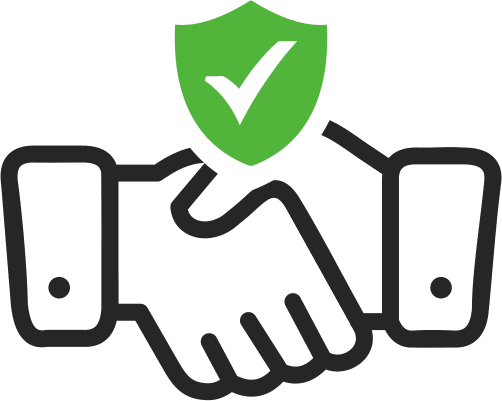 Trusted by Over 1 Lakh Customer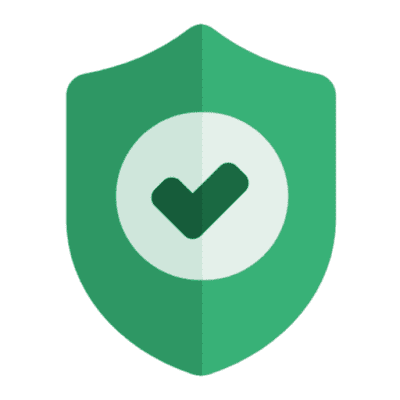 We always work on quality
Flowers Delivery In Delhi | India's Best Florist Chain
We always maintain our flower collection updated with new trends of flower arrangements so that you will not miss out on the experience of satisfied and better gifting. We have Valentine's day flowers, Birthday flowers and yellow flowers for Friendship day, you will get it all on Flowerportal. You can also add on Cakes, chocolates, greetings as accessories in combinations with flowers and as individual Flower Bouquet Delivery in India anywhere are offered by Flowerportal.in. Trusted online florist in India. Make an excitement with a mid-night Flower Delivery to your special one using our Same Day Flower Delivery. Choose the right flowers to match up the mood of every occasion and make special those people who are really close to your heart.
Do You Want To Send Flowers To Delhi NCR?
You are at the right place if you are looking to wish your love or loved one and flowers are the best gift to make someone feel very special. Nowadays people like surprises and Flowerportal is the platform to choose the right form of flowers as per your relation because we know the importance of the relationship and describe them in a different way. We here at Flowerportal are giving you an offer to send all kinds of flowers to Delhi including with some other gift like Cake, Flowers, Chocolates etc, you can send it to Delhi Faridabad, Gurgaon, Noida as well. We at Flowerportal are offering the best-discounted price including free home delivery along with free message card. Flowers are a symbol of happiness and love. Mostly peoples send flowers along with cake which is a great combo to surprise someone on their birthday, anniversary or any other occasion.
Same Day Flower Delivery by Flowerportal
We all know the importance of any relationship in our lives, but nowadays we are going through time. Where we are short by the time and because at that we miss our family's special days, so we at Flowerportal are offering you the same day delivery option. You can place the 2 hours before the time slot and we assure you to deliver your order within the time slot chosen by you on the same day. We at Flowerportal giving you the time slot that you can select and get the order to deliver the same day and the slots are 8 am-12 pm, 12 pm to 3 pm, 3 to 6 pm, 6 to 9 pm. So you can select the time slots as per your loved once availability at the location. For all the normal products we have same-day delivery. But if you need any customize products, cake or designer cakes then we request you to kindly place your order 24 to 48 hours prior to the date at delivery to get the best product.
Midnight Flower Delivery | Flowerportal
We have come up with same-day delivery along with Midnight Cake and Flower Delivery. If you want to give surprise any at your loved ones by giving them a gift at midnight. So we have the slot between 11 pm to 12 am and nowadays people like to get surprised by there loved once. Here at Flowerportal, we are delivering your emotion as per your requirement. So choose the midnight slot. We let your loved ones know about your feeling.
Complete Surprise Gift Delivery | Make Your Normal Day To Special Day
Flower portal is the perfect gifting right way for all occasion that does not matter, it is your most cherished holiday or any normal day that calls for a spontaneous show of appreciation. You can also customized birthday Flowers with the vase of your choice or make it paired with a lovely treat to match with your special one. Romantic Red Roses to stargazer lilies we have a perfect flower arrangement for all occasions. Your significant other will syncopal from our romantic Anniversary Gifts and flowers, curated with love by our flower portal team. Flower portal supports always here to help your gifting needs even when the occasion isn't a cheery one. Our funeral flowers are daintily arranged and home-delivered with care to help you manifest your deepest empathy during a sensitive time. Every gift is designed by our expert team to help you send the perfect message.
Online Gifts For Him / Her
Send gifts to India Anywhere, Amazing ways to shows the feelings to the near and special ones. Every flower has its own exquisiteness and charm that adds the tremble to the occasion. These days there are different famous and faithful-established florists available online and you can send Flowers Gifts anywhere. Those Online Florists create awesome flower arrangements from bouquets to baskets. They have all one need to impress and get special ones happy. They have creative and isolated ideas to make the singular flower arrangements from different flowers that enhance the beauty of the flower amazingly. Flowers are so easy to customize and make it Gifts for Him or Gifts for Her and Send Gifts to India, Like Delhi, Mumbai, Bangalore, Hyderabad, Chennai.
Easy to Send Flowers Online
Earlier, People had to call the local florist for selecting the flower designs and get it delivered to the preferred location. But, nowadays the use of the internet Online Flower Delivery is so simple. Nowadays you can select any flower arrangement online and place an order from you with the use of few clicks only it just takes 1-2 min to proceed with the order and you can send your favorite gift to your special one anywhere. Online shopping is the easiest way. The best thing is that placing the order for the flower arrangements from an online florist is that you can see the clear image of the product and there are lots of options. Flowerportal.in is an Online India Florist who offers the flower arrangement in the best price and the quality as well. Read Flowerportal customer reviews to know better about us. You need to waste a lot of time to check the flower shops nearby and you don't know about that florist as well, but Flowerportal makes it possible to order flowers online in 1 min and get it delivered to your special one.
Send Flowers Online by Following Steps:
Find a product's through the category.

Open a product and choose a delivery date & Time Slot.

Click on "Add to Cart".

Use a Coupon Code (Optional)

Click On Proceed to pay

Select any Option "Check out Guest" or "Register"

Fill your details and Shipping Details where you want to deliver your product

Choose a payment mode and make the payment through any card.
Online Flower Delivery In Delhi With FP
Sending gifts online or sending flowers online is an amazing service for those who don't stay near to their loved ones or want to make them feel special on the occasion so that Online Flower Delivery is the best service to surprise. It was in the trend a few years ago, when we used to purchase the flowers from the florist and had to go to our loved ones to wish them and that used to take much time in the entire process, But being living in a technology century we have the option to save our time and also wish our loved ones with different varieties of Flowers and Gifts. Because now a day's internet took a place of doing the work hassle-free and that gives us more options too. Delhi is a city that is very well connected with technology, So it is very easy to Send Flowers Online in Delhi and also you can send flowers online in Delhi for Mother's day. We have more than 40 florists in Delhi which base upon the locality Wise. We at Flowerportal has that option or facility where you can choose the flowers as per occasion and price also.
Fresh Flowers Delivery In Delhi | Send Flowers to Delhi
| Flowers Bouquet by occasion | Varieties of Flowers | Delivery Services |
| --- | --- | --- |
| Anniversary | Roses & Carnation | Midnight Flower Delivery |
| Birthday | Lilies, Orchids, Pink Flowers | Same Day Flower Delivery |
| Valentine's Day | Yellow & Red Roses Bouquet | Fixed Time Delivery |
Beautiful Flowers Delivery Online In Delhi
If you are looking for fresh and Beautiful Flower arrangement delivery online in Delhi for your loved ones then you should try Flowerportal.in, We have the largest florist chain and all the merchants have a well-trained flower bouquet maker to give a proper finish in a bouquet to maintain the ideal design. We always maintain our flower collection updated as per the market, so our customers can be updated about the trend as per the occasion. Nowadays people like surprises and Flowerportal is the platform to choose the right form of flowers as per your relation because we know the importance of the relationship and describe them in a different-different way. We are not only offering fresh and Beautiful Flower Arrangements But also we have all types of tasty cakes, Luxury chocolate ( Ferrero Rocher ), Normal chocolate bouquet, trendy teddy, Loose chocolate bunch and mix chocolate basket at best price. So now it becomes too easy to wish any of your loved ones with a beautiful and sweet surprise and let the arrangements speak on your behalf about your feeling for them. Nowadays people like to get everything at home and don't want to go or travel anywhere to collect it or buy it. So here at Flowerportal we are filling your requirement and taking the responsibility to deliver your emotions at the doorstep to your special one with complete care.
Our Flower Delivery Localities In Delhi
| | | |
| --- | --- | --- |
| Adarsh Nagar | Adchini | Aerocity |
| Alaknanda | Anand Lok | Anand Niketan |
| Ansari Road Daryaganj | Aram Bagh | Arjun Nagar |
| Ashok Vihar Phase 1 | Ashok Vihar Phase 2 | Ashok Vihar Phase 3 |
| Avantika | Avtar Enclave | Aya Nagar |
| Aya Nagar Phase 4 | Aya Nagar Phase 5 | Ayur Vigyan Nagar |
| Badarpur | Badli | Bahadur Shah Zafar Marg |
| Basai Darapur | Basant Gaon | Batla House |
| Bhai Parmanand Colony | Bhalaswa | Bharti Nagar |
| Bijwasan | Burari | Cannaught Place |
| Chhatarpur | Chirag Delhi | Chittranjan Park |
| Connought Place | Dakshin Puri | Daryaganj |
| Deer Park | Defence Colony | Delhi Gymkhana Club |
| Dhaula kuan | Dilshad Garden | Dilshad Colony |
| Duggal Colony | Dwarka, East of Kailash | Engineers Enclave |
| Gadaipur | Gandhi Nagar | Ganesh Pura |
| Ghitorni | Giri Nagar | GK 1 |
| Govind Puri Extension | Greater Kailash | Green park |
| Gujranwala Town 1 | Gujranwala Town 2 | Gulabi Bagh |
| Hamdard Nagar | Hargobind Enclave | Hari Nagar Ashram |
| Hudson Lines | I P Extension | IGNOU Road |
| Indra Enclave | Indra Vihar | ITO |
| Jamia Millia Islamia | Jamia Nagar | Janakpuri |
| Jawahar Park | Jhandewalan | Jhil Mil |
| Kalindi Kunj | Kalkaji | Kalkaji Extension |
| Karampura | Karol Bagh | Katwaria Sarai |
| Khan Market | Khanpur | Khel Gaon |
| Khureji Khas | Kilokari | Kingsway Camp |
| Kirti Nagar | Kishangarh | Kohat Enclave |
| Lajpat nagar | Lakshmi Bai Nagar | Lawarence Road |
| Lodhi Park extn | Lodhi Road | Lok Vihar |
| Mahendru Enclave | Mahindra Park | Mahipalpur |
| Mandawali | Mandi House | Mangolpuri |
| Mayur vihar 1 | Mayur Vihar 2 | Mayur Vihar 3 |
| Minto Road | Model Town 1 | Model Town 2 |
| Moti Nagar | Mukherjee Nagar | Mukund Pur |
| Nangal Dewat | Naraina | Nathupura |
| Neb Sarai | Neeti Bagh | Nehru Place |
| New Friends colony | New Mangla Puri | New Moti Bagh |
| Nirman vihar | Nivedita Enclave | Nizamuddin |
| Okhla Phase 2 | Okhla Phase 3 | Onkar Nagar |
| Panchkuian Road | Pandav Nagar | Parliament Steet |
| Patel Nagar | Patparganj | Peeragarhi |
| Prithviraj Road | Priyadarshani Vihar | Punjabi Bagh |
| Pushp Vihar | Pushpanjali Anand Vihar | Pushpanjali Enclave |
| R K Puram Sector 2 | R K Puram Sector 3 | R K Puram Sector 4 |
| R K Puram Sector 8 | R K Puram Sector 9 | R K Puram Sector 10 |
| Race Course Road | Rajdhani Enclave | Rajendra Nagar |
| Rajpur Khurd Chhatarpur | Ram Vihar | Ramesh Nagar |
| Rohini | Rohini Sector 1 | Rohini Sector 2 |
| Rohini Sector 6 | Rohini Sector 7 | Rohini Sector 8 |
| Rohini Sector 12 | Rohini Sector 13 | Rohini Sector 14 |
| Rohini Sector 18 | Rohini Sector 19 | Roop Nagar |
| Safdarjung Enclave | Saidulajaib | Sainik Farms |
| Sangam Vihar | Sanjay Gandhi Transport Nagar | Sant Nagar Burari |
| Sarita Vihar | Sarojini nagar | Satbari |
| Shahpur Jat | Shakarpur | Shakkarpur |
| Shalimar Garden | Shanti Nagar | Shastri Nagar |
| Siddharth Extension | Siddharth Nagar | Soami Nagar |
| Sudarshan Park | Sukhdev Vihar | Sultan Pur |
| Swaroop Nagar | Tagore garden | Tigri |
| Tughlakabad | Tughlakabad Extension | Uday Park |
| Vasundhara Enclave | Vayusenabad | Vijay Nagar |
| Vivek vihar | Wazirpur | West Enclave |
| Yusuf Sarai | AIIMS | Ajmeri Gate |
| Andrews Ganj | Ansari Nagar | Ashram |
| Asian Games Village | Aya Nagar Phase 2 | Aya Nagar Phase 3 |
| Asian Games Village | Aya Nagar Phase 2 | Aya Nagar Phase 3 |
| AGCR Enclave | Anand Vihar | Ashok Vihar |
| Asaf Ali Road | Aruna Asif Ali Marg | Ashok Vihar Phase 4 |
| Aya Nagar Phase 1 | Azadpur Mandi | Baba Colony |
| Baba Kharak Singh Marg | Bahubali Encalve | Bali Nagar |
| Barakhamba Road | Batra Hospital | Bengali Market |
| Benito Juarez Marg | Bhera Enclave | Bhikaji Cama Place |
| Bhogal | Central Secretariat | Chander Lok |
| Chankayapuri | Chuna Mandi | Civil Lines |
| Club Road Punjabi Bagh | Daya Basti | Dayanand Vihar |
| Deepali Enclave | Dera Gaon | Derawal Nagar |
| Dr. Abdul Kalam Marg | Fatehpur Beri | Freedom Fighters Enclave |
| Friends Colony | Gautam Nagar | Geeta Colony |
| Ghazipur | Gole Market | Golf Links |
| Govind Puri | Green Park Extension | GTB Enclave |
| GTB Hospital | Gulmohar Park | Guru Angad Nagar |
| Hakikat Nagar | Harsh Vihar | Hauz Khas |
| Hauz Rani | IIT | INA |
| Inderlok | Jasola | Jagat Puri |
| Jahangirpuri | Jang Pura | Janpath |
| Kailash Hill | Kalu Sarai | Kamla Nagar |
| Kapashera | Keshav Puram | Kewal Park |
| KG Marg | Kotla Mubarak Pur | Krishna Nagar |
| Lado Sarai | Laxmi nagar | LIC Colony |
| Lodhi Colony | Madan Gir | Madi Pur |
| Maharani Bagh | Maidan Garhi | Majlis Park |
| Malviya Nagar | Mansarover Garden | Mayfair Gardens |
| Mayur Vihar | Meena Bagh | Meera Bagh |
| Mehrauli | Model Town 3 | Mohammadpur |
| Moti Bagh | Munirka | Nabi Karim |
| Nanak Piou | Burari | Nauroji Nagar |
| Nanak Piou | Burari | Nauroji Nagar |
| NDSE | Nehru Vihar | Netaji Nagar |
| New ashok nagar | New Multan Nagar | Nimri Colony |
| Nirankari Colony | North Campus | Okhla |
| Okhla Phase 1 | Outram Lines | Paharganj |
| Paschim Puri | Paschim Vihar | Patel Chowk |
| Pitampura | Police Lines Model Town | |
| Punjabi Bagh East | Punjabi Bagh West | Pusa |
| Pushpanjali Farm | Qutab Institutional Area | R K Puram Sector 1 |
| R K Puram Sector 5 | R K Puram Sector 6 | R K Puram Sector 7 |
| R K Puram Sector 11 | R K Puram Sector 12 | R K Puram Sector 13 |
| Rajiv Nagar Bhalaswa | Rajokri | Rajouri garden |
| Rana Pratap Bagh | Rani Bagh | Rishabh Vihar |
| Rohini Sector 3 | Rohini Sector 4 | Rohini Sector 5 |
| Rohini Sector 9 | Rohini Sector 10 | Rohini Sector 11 |
| Rohini Sector 15 | Rohini Sector 16 | Rohini Sector 17 |
| Rohini Sector 21 | Safdarjung Airport | Safdarjung Devlopment Area |
| Saket | Samalkha | Samaypur |
| Sanwal Nagar | Saraswati Vihar | Sardar Patel Marg |
| | Shaheen Bagh | Satyaniketan |
| Shakti Nagar | Shakurpur | Shalimar Bagh |
| Shivaji Enclave | Shivaji Vihar | Shreshtha Vihar |
| South Campus | South Extension | State Bank Colony |
| Sunder Nagar | Sunder Vihar | Surajmal Vihar |
| Tilak Nagar | Timarpur | Tri Nagar |
| Uttam nagar | Vasant kunj | Vasant Vihar |
| Vikas Puri | Vikaspuri | Vinoba Puri |
| West Vinod nagar | Western Avenue | Yojna Vihar |
| Rohini Sector 15 | Rohini Sector 16 | Rohini Sector 17 |
| Palam Vihar | All other areas in delhi | |
During the winter months, the best flowers to buy for winter are those that are able to grow in [...]
Read more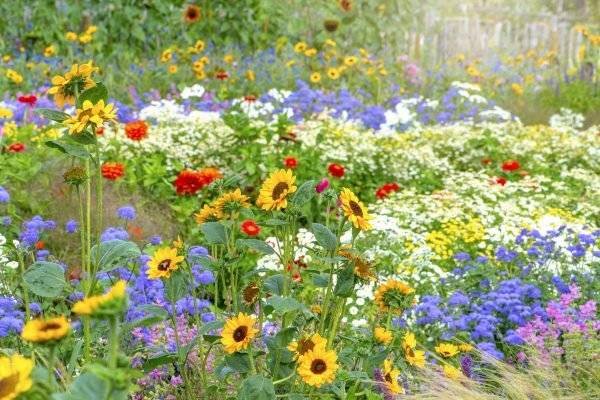 Floriography, or the language and meaning of flowers, has been used for centuries to convey a variety of meanings. [...]
Read more